It's Shark Week! For those of you that aren't familiar with Shark Week, it's a week where Discovery Channel dedicates every single minute of airtime to those long, leathery fish with razor-sharp teeth. This shark appreciation extravaganza happens every year, and the same survivor accounts and biologist documentaries that aired the year before and the year before that are played once more for all those who had forgotten what sharks do in the off-time between Shark Weeks.
Shark Week follows the same formula from year to year: 20% biological shark facts, 25% survival stories, and 55% talking about how rad shark teeth are. And every year, despite the repetitiveness of the programming, people get overly enthusiastic about it, lighting up Twitter and Facebook walls with statuses similar to: "Chilling with a 6-pack and watching SHARK WEEK!" or "OMG! I didn't think Shark Week would be back, but it is!"
Well, I'm here to put a stop to all this nonsense and prove that, once and for all, sharks are kind of not all that great. Hell, they kill less than 1 person a year. Here are some animals that I think should be substituted for Shark Week:
COW WEEK
RECORDED DEATH COUNT:
22 DEATHS/YEAR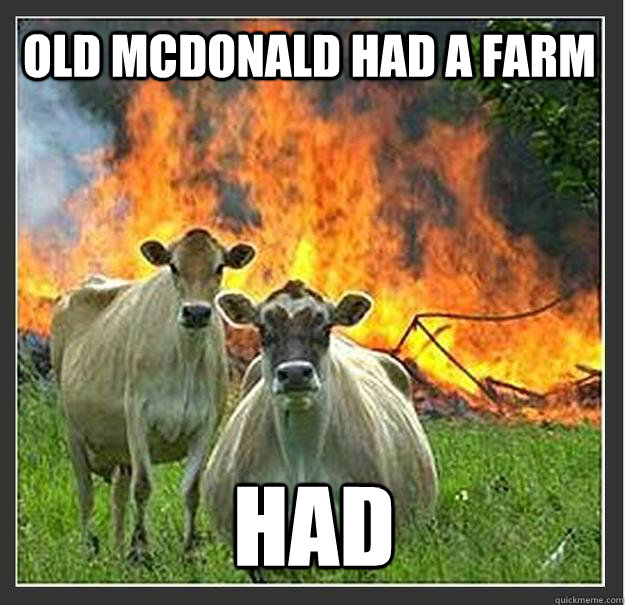 Coming up on Cow Week:
- A simple tug on an udder left this man with a stutter. A man recounts the side effects of a kick to the head.
- A biologist swills around the environmental harm caused by cud. How can we stop the cows?
- How many die a year from errant cow-pies? It more than you may think.
- Moo-ve over horses. How cows became the more deadly of the two.
DEER WEEK
RECORDED DEATH COUNT:
130 DEATHS/YEAR
Coming up on Deer Week:
- Oh, deer-ly departed. How a deer turned a funeral procession into a fatal transgression.
- "And I was felt up by it... I was... fawn-dled." How a man was doe-fully unprepared for his solo camping trip.
- Deer Lord! Biologist Steven Grueller looks into the effects of deer puns on one talentless blogger's website.
- Chasing Bigfoot. Well, because deer really aren't that interesting.
RECORDED DEATH COUNT:
WELL, NONE, BUT THEY SURE LOOK FUNNY.
Coming up on Potoo Week:
- Look beyond a zoo to find a Potoo. A look into the elusive Potoo bird.
- I spy with my little eye, a silly Potoo flying high in the sky. A look into Dr. Suess or something.
- Potatoo. What the hell do Pottoo birds eat?
- He's done it again. Biologists analyze how the author of Chiz Chat thought he could ever expand this "brilliant idea for a blog post" into more than just a few dull examples.